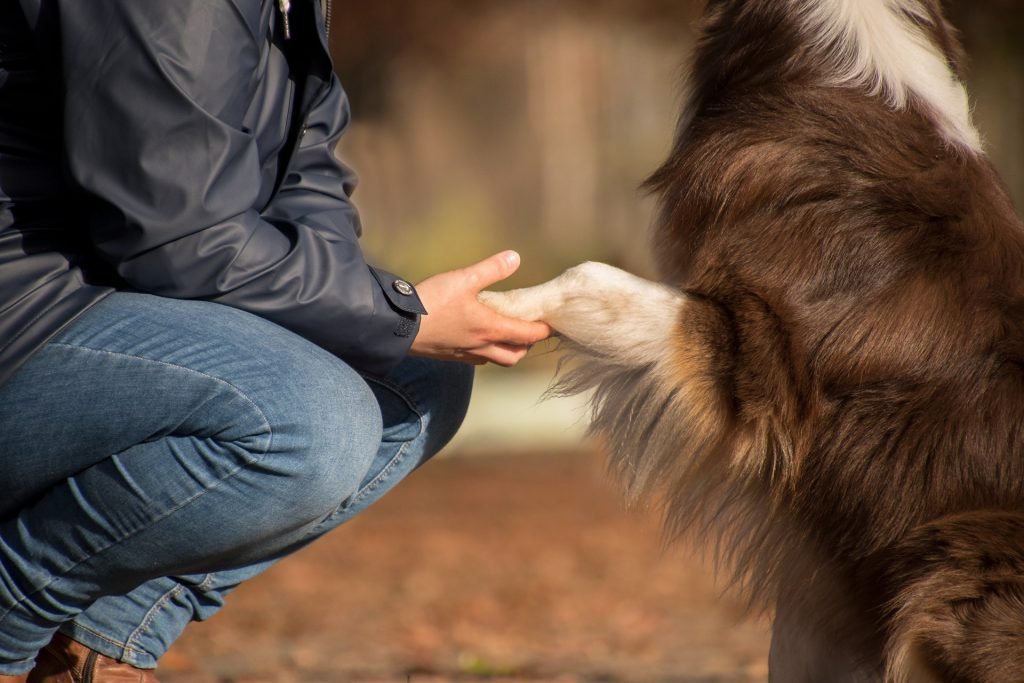 We are all no stranger to the fact that the pandemic caused a surge in many puppies and adult pooches finding new homes across the country. With lockdown restrictions in place, the rise of remote working and many of us finding ourselves furloughed, this unlocked the freedom and flex to add a furry member to our families.
According to figures reported by the BBC, UK households bought 3.2 million pets during the lockdown. But as many of us our finding ourselves able to look ahead to a sunny holiday, working arrangements altering and perhaps a complete career change altogether, you could be looking to dog care options while you are away.

To help, we've put together key facts on dog walkers, dog sitters and kennels, to help you know what to look out for when it comes to who cares for your pooch.
Dog walkers
Dog walkers are located across the country, and help owners by exercising their dogs. Often advertised on dedicated dog care sites, social media, dog apps or in local news, walkers usually take dogs for walk for an agreed duration during the day while their owners are at work/unavailable. Walkers may also be asked to increase their hours during longer periods while the owner is away.

It depends on the experience and the agreement between dog walker and owner, but some additional duties might also be agreed as part of the dog walker's service, including:
Pet sitting in the owner's home
Pet care tasks such as feeding and playing
Dog boarding
Dog taxis
Each agreement will be made on a case by case basis. When looking for a dog walker, personal qualities such as being friendly, a strong communicator, reliable and be willing to turn up whatever the weather is essential. It is also important that your dog feels at ease and comfortable with your chosen walker, so picking someone who feels at ease around dogs and has an understanding of them is crucial.
You are also able to ask for relevant references if this makes you feel more at ease.
Dog sitter
Giving your dog a chance to explore the host's house, a dog sitting service involves your dog going to stay in someone else's home and living among that family for the period you're away.
You'll be able to load your pup with all their favourite toys, food and his comfy bed, so you'll know he has all his favourite things while he is at the dog sitter.
Offering one-to-one care, your dog should be the only guest dogs in the house at the time, and the sitter will likely make arrangements to ensure the environment is set up in-line with your dog's own routine to ensure they are at ease and comfortable.
The great thing about a dog sitting service is that it is a change of scene for your dog and they can also make full use of any outside space available at the sitter's home.
Kennels
Filled with dog-loving staff, offering a secure environment and often cheaper than dog sitting services, kennels are a popular choice among dog owners.
Dog kennel boarding involves keeping your dog in a kennel which is located in a separate building from the kennel owners' home.
Kennels often boast a communal area where dogs can mix, alongside separate kennels where your dog will be looked after. From luxury 'dog hotels' through to more basic facilities, owners are able to search for kennels that suit their dogs' needs and their available budget. If you have several pooches that need looking after at the same time, most kennels will allow dogs from the same family to share a space.
Find your nearest dog kennel online or on social media forums. Often other dog owners could recommend suitable kennels where they have sent their dogs.
Whichever service you choose for your beloved pet, you can be safe in the knowledge that each offering will deliver professional care and that your dog will be well looked after.