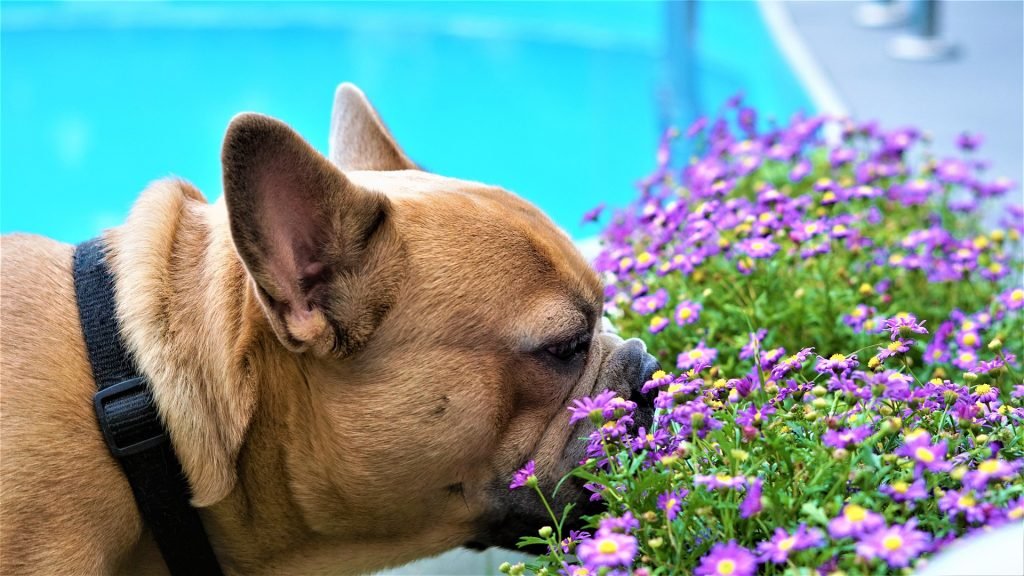 Atishoo! Are you finding yourself reaching for the tissues or getting that all-too-familiar feeling that your hay fever is on the way?

You're not alone! You might be surprised to know that our furry friends can also suffer from hay fever but that it presents itself in a different way.

Read on to discover more about this seasonal allergy, how your dog could be presenting symptoms and what you can do to treat it.
What is hay fever?
Hay fever is a common allergy that tends to be more prominent during spring and summer in the UK. Cases of hay fever are stronger when the weather is warm, humid and windy – this is when the pollen count is at its peak.
Hay fever in dogs, also known as environmental allergies in dogs is common.
Hay fever symptoms in dogs
While us humans tend to present hay fever symptoms in the form of runny/blocked noses, sneezes, itchy eyes and headaches, dogs' symptoms are a little different.
The allergic reaction in dogs is caused by their body's response to pollen in the air, which penetrates the skin, making them extremely itchy.
As pollen allergies in dogs are more likely to affect their skin, look out for them itching or rubbing the following spots, as this could be a sign that they are suffering from hay fever:
Eyes, ears, muzzle and mouth
Paws
Abdomen
Groin
Legs
Armpits
Around their behind
Other signs of hay fever could be sore, red and flaky skin in these areas, or it could look greasy.
It is important to note that the condition of their skin could also appear fine but they could just be itchy – this doesn't mean they do not have hay fever and it should still be investigated.
Other potential allergies
While the above symptoms could be as a result of a pollen allergy/hay fever, there are several other possible allergies that your dog could be suffering from, including:
Fleas
Yeast infection
Bacterial infection
Mange
Read more about bacterial infections in dogs in our post: Canine bacterial infections explained.
Treating hay fever in dogs
While, like hay fever in humans, it cannot be cured, there are several ways that the allergy in dogs can be treated, such as:
Medicated ear and eye drops
Ear cleaner
Medicated shampoos, creams and skin sprays
Important: Please seek advice from your vet regarding antihistamines. Some human antihistamines are toxic to dogs, so seek advice from your vet before buying/giving these to your dog.
Find out more
For more advice on hay fever in dogs, or to book your dog's groom, contact us now. We're a friendly team on hand to give plenty of advice and treat your dog to their groom ahead of sunny spring.