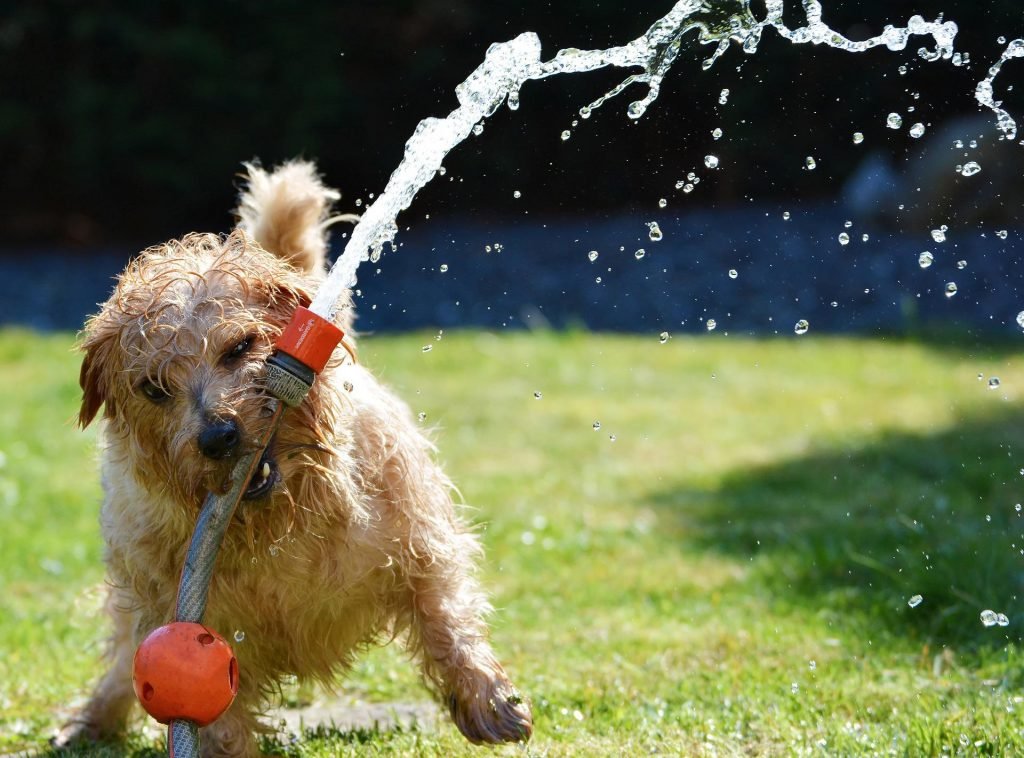 Well, us Brits have certainly had a treat this week with the sun shining, and today is set to be even warmer!

While we dust off our sun cream, dig out the flip flops and take to the great outdoors, we have some tips for canine care in warmer weather.

As the temperature is set to rise significantly as we move through June into the warmer months, here are some tips to keep your pooch comfortable and safe in soaring temperatures.
When to go for walkies
While it is essential that your furry friend continues to get plenty of exercise all-year-round, during hot weather, ensure you adapt their routine.
Aim to head out for your walk during the early morning or late evening once it has cooled down.
Running/cycling with your dog
While your furry companion makes for a great cycling or running buddy, this should be avoided during hot weather. Ensure you don't run or cycle with your dog when it's hot.
Pavements and paws
Dogs can only sweat through their paws and during hot weather, are at high risk of getting heatstroke. With this in mind, it is important to avoid pavements when the weather is hot.
Touch the ground with your hand and hold it there for a few seconds – if it is too hot to touch with your hand for a few seconds, it will certainly be too warm for your pooch and should be avoided.
Shade
It is crucial that while you are out on your walks, to ensure that your dog has access to cooler, shadier areas, both inside and out. This will provide areas that your dog can rest in and a place where he can try and cool down. Vast, open, unshaded areas should be avoided during hot weather.
Water
Ensure that your pooch stays hydrated, and has constant access to clean, cold, fresh water at all times.

Dehydration in dogs can be fatal, and it is crucial to know the signs and symptoms. Read our blog: How do I know if my dog is dehydrated? for more information.
Sunscreen
Like us humans, dogs need to be well protected from sunburn. Prevent sunburn by using a pet-safe sunscreen on your dog's ear tips and nose.
Brushing regularly
Like during any season, it is important to brush your dog regularly. This will help to keep their coat thin, free from matts and assist them in keeping cool.
Cool toys
The summer months can be a blessing for those cool toys. Whether it is a paddling pool, frozen toys or water sprinklers, ensure play time is being used to keep your dog occupied while cooling them down.

Cars
NEVER leave your dogs in vehicles, whether that is a car, van or campervan or any other vehicle. Dogs can die in hot environments.

Contact us today
If you would like to book your dog in for their groom or teeth clean or need any further advice on dog welfare during warm weather, feel free to contact us today.

Our friendly team of dog lovers are on hand should you need any help or advice.