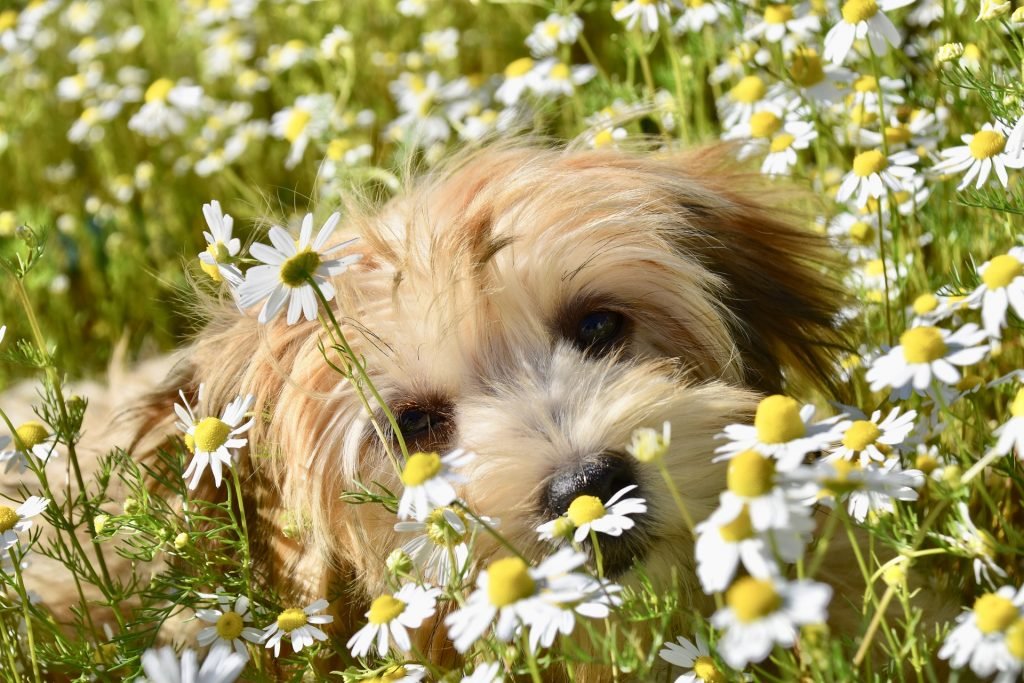 With the sunny shift in weather, there is no doubt about it that spring has truly sprung!
Warmer temperatures and lighter evenings means many are already making use of the longer days.
From evening strolls to coastal paddles, perhaps you and your pooch have already found yourself off out on more spring adventures? While we're welcoming the warmer weather, it is important to keep on top of your dog's health as we greet the hotter days, particularly playing close attention to dog flea season.
If you're planning on hitting the big outdoors with your pooch this spring/summer, be well prepared so fleas don't scupper any plans.
When is dog flea season?
While our pooches can get fleas all year round, they tend to be more prevalent during the warmer months.
Fleas particularly thrive in hot, humid conditions and love nothing more than a cosy home to hatch. Dormant eggs that could have been brought in on your pooch, once warmed up, can hatch, infest on your dog and multiply in your home.
Preventing dog fleas in warmer weather
We've put together the below handy tips to help you to prevent your dog from catching fleas throughout the warmer months:
Washing
Regularly wash your dog's blankets and bedding in a hot wash, this will kill any flea eggs and larvae that could become a problem.
Regularly check your dog
It is important to get into the habit of regularly checking your dog for fleas and other nasties. Their behaviour may also give it away – if they are scratching more often, have red patches on their skin, grooming more than usual or are loosing their hair in places, any of these could be a sign that your dog has fleas.
You can also use a fine-toothed comb to regular check through your dog's fur. While doing this, place a tissue to catch any nasties in your dog's fur. If these are a brown/red colour, they are likely to be fleas.
Regularly treat your dog
It is vital to keep to a regular flea treatment routine if you are a dog owner. Treating your dog for fleas needs to be done regularly in order to achieve the most effective result.
Ensure you give your dog regular flea treatments throughout the entire year, not just when flea season hits.
The frequency of treatment also depends on the type of flea treatment you buy. If you need any advice on the most suitable flea treatment for your dog, speak to your vet.
Vet visits
Ensure you are taking your dog to the vet regularly, despite treating them for fleas at home. This is crucial for your dog's welfare and will ensure that your pet's health is tip top and that their fur isn't home to any unwanted visitor.
Common flea areas
There are several places on your dog's body that could be more susceptible to fleas. When you check your dog, ensure you pay close attention to the following areas:
Groin
Armpits
Base of the tail
Back of the neck
Home is where your dog is
Fleas will likely find themselves on your dog, however, they can be found living throughout your entire home, on cushions, bedding, hidden on soft furnishings and carpets. It is important to get into the mindset of preventing fleas from transferring onto your pooch by regularly washing items around the home, particularly in places your dog is likely to spend time in.
Regular cleaning alongside home flea spray is a useful way to treat your home and to prevent fleas from occurring.
Find out more
If you would like to find out more advice about home flea treatments or more detail on common flea areas or dog flea season, contact us today.
Our team of dedicated dog lovers are approachable and on-hand should you need any advice.