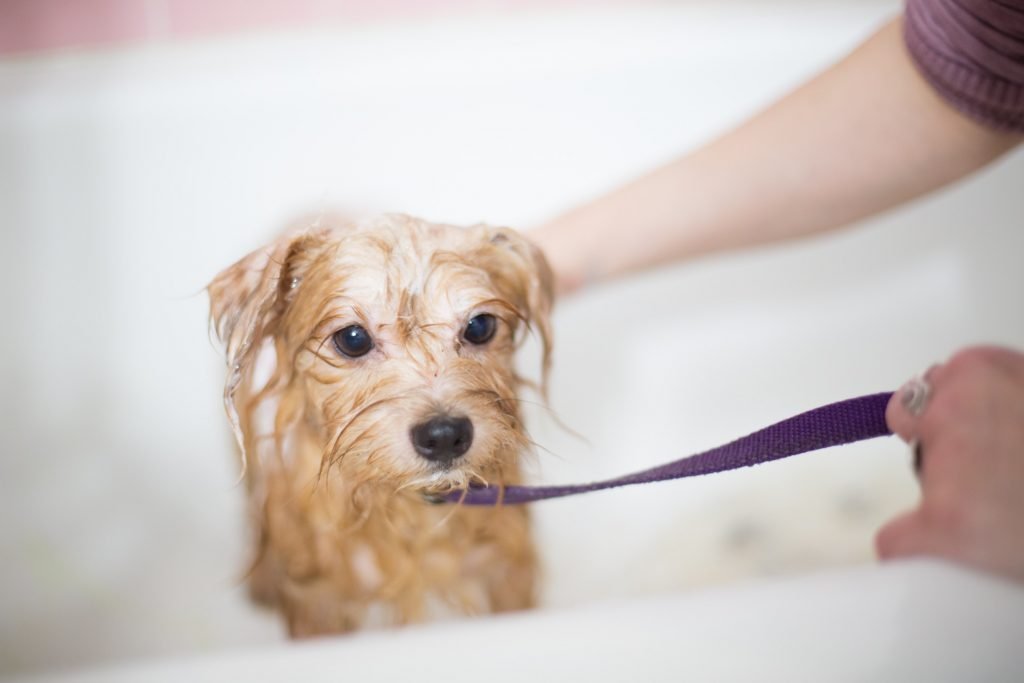 Calling all dog owners! Today's blog discusses the very important subject of matting. No doubt you have come across this term when you became proud dog parents, and perhaps you are aware of how this looks in severe cases.

However, there's a stack of vital need-to-knows and a couple of myths to debunk when it comes to this subject.

We discuss what matting is, what causes matted coats and, most importantly, how this can be avoided to keep your dog happy and healthy.
What is matting?
Matting is an unpleasant condition in dog's fur that is caused by dense knots and tangles. It is a painful condition that can also lead to other health issues including infections and skin irritations.

Matted hair can trap moisture in the coat, which can cause irritation and nasty sores. Even mild matting can be painful for your dog.

Severe cases of matting can cause hematomas and in extreme cases, may require treatment from a vet.

Causes of matting
Matting can be caused by several factors:
Friction – Matts are most likely to develop in areas of your dog with the most friction. Places to watch out for include armpits, where the collar of harness rests, legs, behind the ears and any area of the body where your dog might be prone to scratching.
Allergies – Allergies, particularly in long haired dogs, which cause them to scratch is likely to develop matting.
Fleas – Itching and scratching due to fleas can result in matted coats.
Water – After a good soak or play in a puddle, matting is likely to develop. It is important to remember not to bathe your dog if they have matts.
Higher risk dogs
There are several dog breeds and coat types that are more prone to matting, including:
Double coated dogs
Long haired breeds
Curly coats
Long silky coats
Poodles, Doodles, Cocker Spaniels, Bishon, Shih Tzu, Yorkies
If you are the owner of any of these, it is important to be wary of matting and take the right prevention steps that we have mapped out below.
How groomers approach matted dogs
As groomers, we always have the welfare of the dog at the very top of our list. If we come across cases of severe matting, the only humane solution is to remove the painful matts by shaving the dog's coat short. This is the strict process we follow regardless of whether the owner would prefer the coat to be kept long for aesthetic preferences.

Michael, Owner and Founder of Barks 'N Bubbles, said:" I really don't enjoy shaving dogs short. But for the humanity of the dog, I refuse to brush out severe matting. It's a painful process and not one I want to put any dog through".

Michael added:"If you went to the hairdressers and they were pulling at yours or your loved one's hair, you'd be unhappy and not want to return."
There is also a common misconception regarding the role of a dog groomer when it comes to matts. Sadly, many dog owners falsely believe that it is the dog groomer's job alone to brush the dog's matts out.

It is, however, the dog owner's responsibly to regularly brush their dog's coat and to understand the importance of regular grooming from a qualified professional.
Michael added:"I get it said to me a lot, that I am a groomer, so it is my job to brush the matts out. That is like saying to your dentist that I don't clean my child's teeth because it's your job. There needs to be an understanding among owners here about the welfare of their dogs and how they should also play their part to keep them healthy."
Clipping your dog short
If the matting on your dog is severe, the most humane and safest way to remove the matts is to clip the dog's hair short. The length of cut will depend on the severity of the matting, and if the matts are tight to the skin, they will need to be removed using the shortest blade we have available.

This not only removes the matted coat but makes your dog most comfortable. While this freshly clipped short look might not be to the owner's preference, it is the safest and most humane method for your dog if he is suffering from matts.
Prevention
Owners can prevent matting by taking these important steps:
Regularly brush their dogs.
Bring their dogs to the groomers regularly and before the matting gets too severe.
Regularly bathe their dogs and thoroughly dry and brush out coats to prevent matting (do NOT bathe dogs if they have matts).
Understand the importance of regular grooming from a qualified, professional dog groomer.
Remember – mild matting can likely be brushed out using detangling sprays and other products, but this can be time consuming and painful. Never wash your dog if you detect mild matting in your dog, as the water can tighten the matts and make it worse.
Always bring your dog to the groomer regularly and before the matts become too severe. Early treatment of matted coats will help to prevent nasty skin conditions, may salvage some length and will most importantly be less painful for your dog.
Book your groom today
We love our furry friends just as much as their owners do, and as dog lovers ourselves, want only what it best for them.
Book your groom today – we're friendly and on-hand to give you any matting advice you need to keep your dog healthy.

We look forward to hearing from you!
Photo by Benjamin Lehman on Unsplash